BTI Rebuild Program
Oversized holes---Bent Arms---Broken Springs---or just plain worn out actuators... NOT a problem! All of your problems can be solved with BTI's new rebuild program. Send us those worn out actuators and we will repair them back to factory specification. There is NO WELDING or GRINDING on support arms to get the roller positioned correctly to your filler cam. BTI installs a support arm cam, so that the roller can be adjusted to the correct cam height. This procedure helps eliminate the crushed can and gives you better fill height control.

&nbsp &nbsp &nbsp &nbsp &nbsp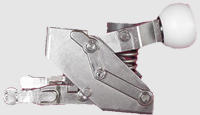 &nbsp &nbsp &nbsp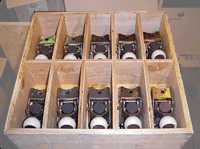 Rebuilding actuators can be a time consuming and frustrating process. It requires a skilled mechanic's time that could better be utilized for other maintenance needs. BTI's trained technicians will take your actuators and put them back into top performing condition.


Advantages of BTI's Actuator Rebuild Program.
Reduces your parts inventory.
Frees up your mechanics to focus on more important projects.
Keeps your filler running free of troubles.
Allows your actuators to be as good as new.
Cost effective.
No-problem actuators, they are fixed before a problem occurs.