Sampling of BTI's Replacement Parts
Butterflies
Butterflies for Sigma, Delta can & bottle fillers are manufactured from Nylatron GSM blue, giving you a butterfly that flies. This material has excellent wear and lubricity properties. These butterflies are an amazing improvement over your original equipment. Even when your cooling system fails, these butterflies will keep on going.
&nbsp &nbsp &nbsp &nbsp &nbsp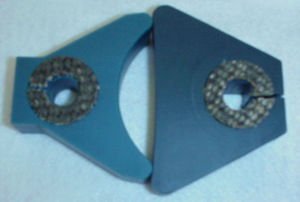 &nbsp &nbsp &nbsp
Rebuild Kit
These are complete actuator rebuild kits for Delta style H&K can machines. Kit includes pre-assembled roller assembly. (RA700) E-clips (8), snap rings (1), Bushings (8), and all required pins (5). These KITS help reduce your stock inventory by giving you exactly what you need.
&nbsp &nbsp &nbsp &nbsp &nbsp
&nbsp &nbsp &nbsp